The Between Wanderings book series publishes new translations of vintage books celebrating Jewish life from the 1850s to 1920s—a time of intense migration, changes and challenges for Jews. Some of the books feature first-person accounts of the era's Jewish communities, customs, folklore, synagogues, schools, foods and culture.


---
I'm pleased to announce a new annotated English translation of Ángel Pulido's
Sephardic Jews and the Spanish Language
. Scholars of Sephardic history and culture have been quoting this seminal book for 112 years, and it has never been available in English before.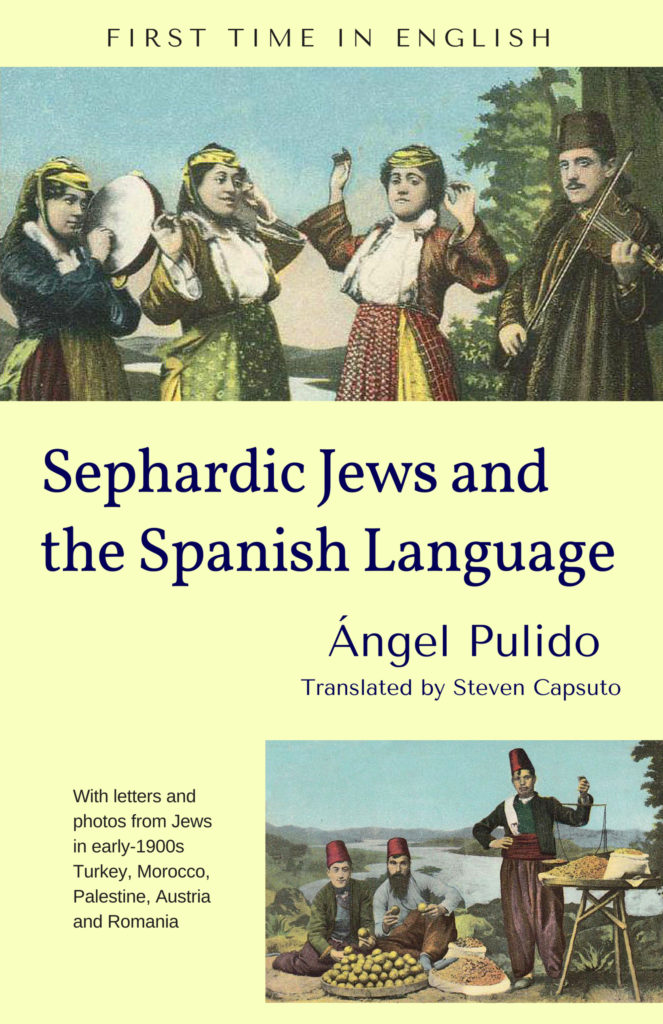 Sephardim are the descendants of the Jews who were expelled from Spain at the height of the Inquisition. For centuries, many of their descendants continued to speak a form of Spanish known as Ladino or Judeo-Spanish. More than a third of the book consists of photos and letters the author received from Spanish-speaking Sephardim in early-1900s Turkey, Morocco, Palestine, Austria and Romania, describing their communities, families, synagogues, schools, culture, language and aspirations.

The author was a Spanish senator who, from the 1900s to 1920s, campaigned to reopen relations between Spain and the country's exiled Jewish offspring. He was involved in numerous projects to make it easier for Sephardim to immigrate to Spain.

This edition is a 338-page paperback with some 25 photos and illustrations. Here are a few sample pages, showing the layout and some of the photos: