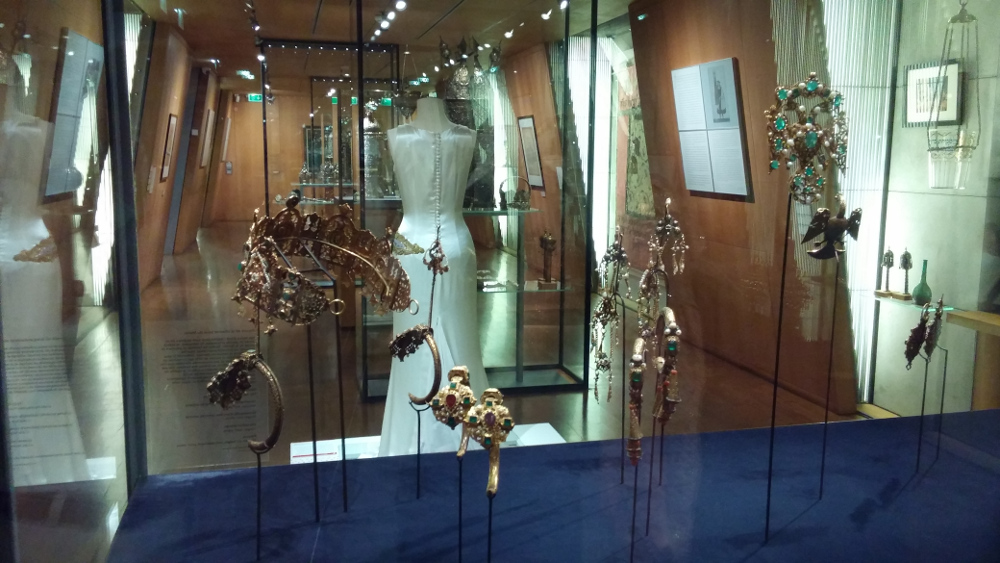 A highlight of our trip to France was the Museum of Art and History of Judaism (Musée d'art et d'histoire du Judaïsme) in Paris.
It's well laid out and can be enjoyed by Jewish and non-Jewish visitors alike. I'm still traveling, so there's no time for a long post, but I wanted to share 19 photos that I hope will make readers want to visit this wonderful museum.
Let's start with Purim items, and begin with one of the older pieces in the museum:
The museum's bookshop is impressive, too. It's large and well stocked with volumes in English and French (among other languages), as well as countless DVDs and CDs and a fine selection of Judaica. I came away with a dictionary I hadn't known about: Joseph Nehama's 600-page Ladino-to-French volume, the Dictionnaire du judéo-espagnol.